Lifelong Customers
Make every customer love you and buy from you for life
- a customer retention and loyalty online program -


LIFELONG CUSTOMERS:
Customers who buy again and again. Customers who refer others to your business. Customers who adore you. Customers who support you wholeheartedly. Customers for life. Customers who make you proud and your competitors jealous. Customers who make your profits skyrocket. Customers who make running your business feel easy. Customers whose lives are different because of the difference you've made in their lives. Customers who get goosebumps when they think of you.
Why you need repeat & loyal customers
An increase of just 5% in your retention rate can boost your profit by 25-95% (source: Bain & Co)

It's 6 to 7 times more expensive to acquire a new customer than to retain an existing one (source: White House Office of Consumer Affairs)

Emotionally connected customers are 52% more profitable than customers who aren't emotionally connected (source: Harvard Business Review)

Repeat customers are the foundation to a profitable, long lasting and fulfilling business (source: everybody with real business experience)
Have you ever wondered...
why is it that Disney World's customer retention rate is 70% (source: Disney Institute), while other companies are lucky to get 30% of their customers return?

why is it that customer loyalty is the norm for some companies and the exception for others?

why is it that some companies consistently leave money on the table, while others thrive?
When I created Lifelong Customers, these questions were often on my mind. What is it that truly gets customers to come back and buy again and again, with joy? (No, pushing customers into a sale they regret later doesn't lead to retention and loyalty).
Through my work and research, I found that it's the smart combination of data driven strategies and building an emotional connection that helps you create loyal customers. The process I teach inside Lifelong Customers is based on this idea, and it's a process that every business can implement, no matter how new, old, small or big, and no matter what industry you're in.
Loyalty is an emotion that can never be gained through data driven tactics. Rather, it's cultivated over time through experiences that change people and through communication that makes them feel respected, deeply appreciated and celebrated as unique individuals.
However, in order to scale your efforts, you have to also implement smart CRM and direct marketing strategies. You have to use your customer data, create targeted, segmented and data driven marketing campaigns, and optimize your marketing channels for maximum efficiency.
It's my heart's greatest desire that you'll prioritize customer retention & loyalty in your business as well. Not only will you set yourself up for higher, long lasting profits, but you'll also make a meaningful difference in your customers' lives.
In this program I share with you the best marketing strategies I've learned in my career of 14+ years working with Gucci, Ralph Lauren, La Redoute, KingSize Direct, MedicAlert Foundation and other companies and entrepreneurs. These are the strategies responsible for helping other companies thrive, gain loyal customers and maximize their profit, and I can't wait to share them all with you.
I hope you'll join me inside Lifelong Customers for this round.
With love,
"The purpose of business is to create a customer" (Peter Drucker)
Myth: We need to bend over heels to make customers happy.
Fact: Customers only remember a fraction of the interactions they engage in with your business. In order to create loyal customers, you need to create an outstanding impression at specific points across their purchase journey.
Myth: A good product is all it takes to get loyal customers.
Fact: We live in a time when the barriers to entry in business are low. That means that for every great product out there, there are other great, similar products sold by competitors. Relying on the quality of your product is not enough to create loyal customers. You also need to implement marketing that builds a relationship and that makes your customers feel appreciated.
Myth: If we get enough sales, it doesn't matter where they come from.
Fact: Growing a business on sales that come from one time buyers is not sustainable. To build a business that stands the test of time you need to get a good percentage of sales from returning customers. Repeat and loyal customers are much more profitable in the long term than one time buyers and lead to a self-sustaining business.
Myth: Direct marketing attracts "sleazy" customers
Fact: Did you know that even luxury brands rely heavily on direct marketing to get repeat and loyal customers? There is a way to make the most out of direct marketing, while still being perceived as elegant by your customers. Direct marketing is one to one communication. At its core, direct marketing is about building a relationship, not about tricking people into a sale.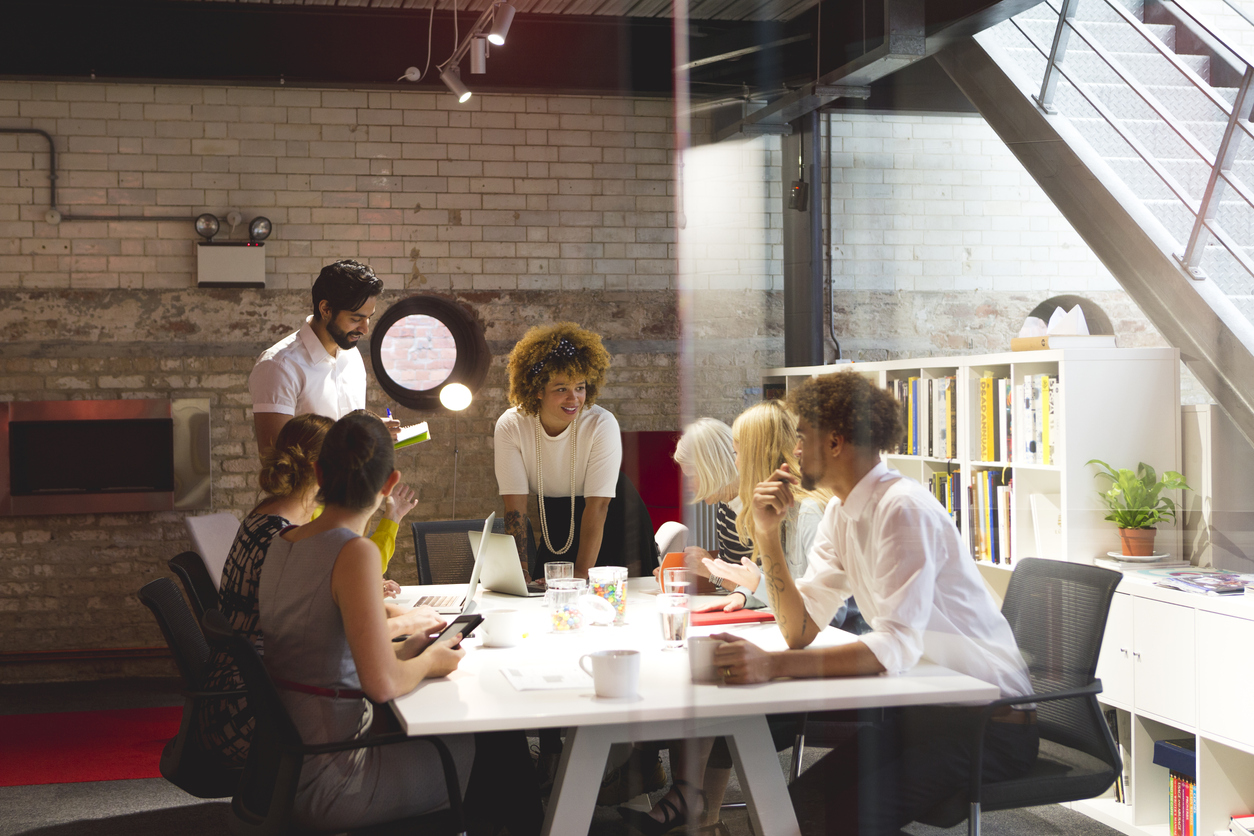 When you create a relationship with your customers, not only do you make a meaningful difference in their lives, but you also make a meaningful difference in yours.
THE METHODOLOGY I CREATED IN THE "LIFELONG CUSTOMERS" DIGITAL PROGRAM WILL HELP YOU GET REPEAT AND LOYAL CUSTOMERS
MODULE 1: EMOTION
Loyalty is an emotion. To create loyal customers, you have to connect emotionally with them. In this first module, I show you various ways in which you can sustainably create a long lasting emotional connection, with minimal effort and budget.
The two reasons why an emotional customer connection translates into sales

The prerequisite for building an emotional connection with your customers

The four ingredients of a business mission that connects with people

Three exercises that will help you gain clarity about your business mission, once and for all

Two ways to show others what and who you stand for

The three simplest and most effective ways to create a memorable experience

What authenticity really means in business

The two ingredients of content that keeps your customers hungry for more
MODULE 2: THE JOURNEY
The sale really does begin when the customer says yes, and in this module I show you what to say at each step of the way, in order to make your customers love you and buy from you forever. We'll focus on the key points across their purchase journey, when what you say or do directly influences their decision to buy again from you. Your customers will feel appreciated and well taken care of after you implement the marketing strategies and tactics I share with you in this module.
The only reason why customers ever feel buyer remorse and why it has nothing to do with you
The two vital phases of an outstanding post purchase experience

Simple ways to make your customers feel appreciated after they buy

How to make your customers fall in love with their new product (if they don't use their new product, they're less likely to buy again)

The simple automated email that will increase your customers' satisfaction with their product

The most optimal time to ask for a second sale

The three ingredients of an offer that gets people to buy

How to make price discounts work for you and when to stay away from them

How to create urgency without using a price discount

Simple, thoughtful ways to make your customers feel special while also getting them to buy again at the same time.

The two ingredients of a VIP customer appreciation program that makes a difference
MODULE 3: DIRECT MARKETING
The third module is about establishing direct marketing best practices in your business. Direct marketing is one-to-one communication and customer loyalty does require that you communicate directly with your customers. Plus, direct marketing helps you make more money. In this module, I share the best practices I've learned during more than a decade of countless direct marketing experiments.
8 direct marketing best practices that every business needs to be aware of
Why you'll want to think big when it comes to email marketing

The two ingredients of the email content that sells and builds a long term relationship with customers

Learn the basics of customer segmentation

Four different types of customer segmentation that will help you increase your profit

How to make your marketing messages more relevant using customer segmentation

How to target the right marketing programs to the right customers

17 direct marketing secrets I learned through years of trial and error
MODULE 4: INTELLIGENCE
Your customers speak to you through your customer data, so you have to know how to effectively read your customer data and how to use it in your business. By using customer intelligence, you can expand on what works and eliminate what doesn't. You don't need to be "analytical" in order to make the most out of your customer data, and you don't need to obsess over every single metric.
Why your creativity is a big asset in building your customer intelligence
How to ask the questions that will help you make the biggest impact

The difference between customer data and customer intelligence

The healthy mindset you need in order to effectively use your customer data

Why you should organize your data in terms of customers

Learn how to calculate your profit per customer, your customer lifetime value and your customer retention rate

Three pre-populated, downloadable worksheets to help you calculate your metrics (plug and learn)
THE COURSE AT A GLANCE
Learn my Lifelong Customers methodology to get repeat & loyal customers

4 modules, 15 sections with content based on experience

Real examples from the business world and from my own professional experience

24/7: learn anytime, anywhere

Self-paced: all material available as soon as you enroll

Multimedia: videos (voice over slides), audios, edited transcripts

Playbooks with helpful questions to guide your progress through the course
WHAT OTHERS SAY:
"Learn CRM from one of the best in the business. Working with Mihaela at Redcats USA and then at Ralph Lauren, I can say that she is one of the most knowledgeable people on the subject of CRM. Her expertise spans the entire customer lifecycle and targets areas such as connecting with the customer and creating an outstanding customer experience through personalization and data-driven marketing techniques. Mihaela is results-driven and ROI focused. The strategies she enacted at Ralph Lauren contributed millions of dollars in incremental sales to the luxury and Polo Factory businesses. She was instrumental to our success and the marketing practices she developed continue to be utilized throughout the Ralph Lauren company."
Susan Beckett, Marketing Executive and former Vice President of CRM and Insights at Ralph Lauren Corporation
"Mihaela and I worked together at Ralph Lauren for over two years. Mihaela is the real deal. She's a results driven marketer who will quickly turn customer data insights into new marketing opportunities that catapult sales and drive long-term business growth. She also has a genuine desire to share her knowledge and expertise, and is great at explaining complex concepts to people who are not as familiar with customer data, CRM and direct marketing. Plus, she's pleasant to work with, and just a nice person in general."
Nami Choe, Platform Insights Team Lead at Google
"Mihaela is truly a special person. Not only does she have a strong business acumen, but she knows marketing inside and out. She is also analytical and creative, a balance extremely hard to come by, making her a powerful force in this field. During my tenure, Mihaela was the only person to win two consecutive awards for her work that created new marketing initiatives for Ralph Lauren. Well deserved recognition based on the results garnered including the contribution of a substantial amount of profit to the company. While generating business results is critical for success, Mihaela is also compassionate, patient and truly cares about her work and the people around her. "
Maritsa Toro, Vice President/Director of Advanced Analytics at DigitasLBI
Mihaela's 14+ years of marketing experience includes working with Gucci, Ralph Lauren, La Redoute, KingSize Direct, MedicAlert Foundation and several other wonderful companies. Prior to starting Build Up Lab, Mihaela was a Director of Global Customer Intelligence and Experience Management at Ralph Lauren. Her marketing career includes a mix of experience working with brands built solely through direct response marketing, as well as iconic, multi-billion brands.
Mihaela holds an MBA from NYU Stern Business School, a M.S. in Direct Response Marketing from NYU and a B.A. in English from Vassar College.
Her marketing tips have been featured in NBC News, Shopify Plus, US News and World Report, Fiscal Times and others.
Mihaela is passionate about teaching and sharing her expertise through online classes, writing and in person experiences. She believes the purpose of any marketing strategy should be to create long lasting, fulfilling and profitable relationships with customers and prospects.
Enroll now. Access the entire program.
1 Payment of $399
100% RISK FREE
We offer a 7-day full refund, no questions asked policy. If you decide that Lifelong Customers is not for you, no problem. Just email us within 7 days of purchase and we'll fully refund your payment.
FAQs
Can I take the course at my own pace?
Yes. Upon purchasing the course you'll get access to all the content, which is available online 24/7. It's entirely self-paced, so you can go through the material whenever and wherever you want.
How is the course material delivered?
All the course material is available to you through a private portal. Upon purchasing the course, you'll be able to log in to the private portal, with the username and password you created, and immediately access all the material.
What's the refund policy?
We offer a 7-day, no-questions-asked refund in full. If you decide the course isn't for you, just email us at hello@builduplab.com within 7 days of purchase for your money back.
How long is the program?
There are 4 modules and 15 sections in total. Some sections are shorter and others are longer. Each section lasts between 10 minutes and 30 minutes.
What's inside the program?
Inside the program you'll find 15 sections, each with its own video (voice over slides), audio, transcript and playbook with guiding questions.
What if I have other questions?
No problem, just email us at hello@builduplab.com and we'll get back to you within 1-2 business days.